Solving Real Challenges in Healthcare
#BHHSummit returns for its 4th edition!
Join the next edition of the #BHHSummit on October 26th and explore together with Barcelona Health Hub how to Solve Real Challenges in Healthcare! 
The world of healthcare is evolving in response to the growing need for assistance. Digital health helps to address the challenges that arise these days in order to create a more sustainable, scalable and inclusive healthcare system.
The #BHHSummit will take a look at how alliances and partnerships have become the main driver of progress within the various industries related to digital health – from startups to insurance companies, hospitals or pharma.
Other topics that will be addressed during the Summit are the need for innovation, the response to the growing healthcare demand and the cutting edge technologies that are helping to unravel the challenges of today.
Come to Barcelona on October 26th and join the #BHHSummit 2022: Solving Real Challenges in Healthcare. Barcelona Health Hub is waiting for you at this leading event in digital health!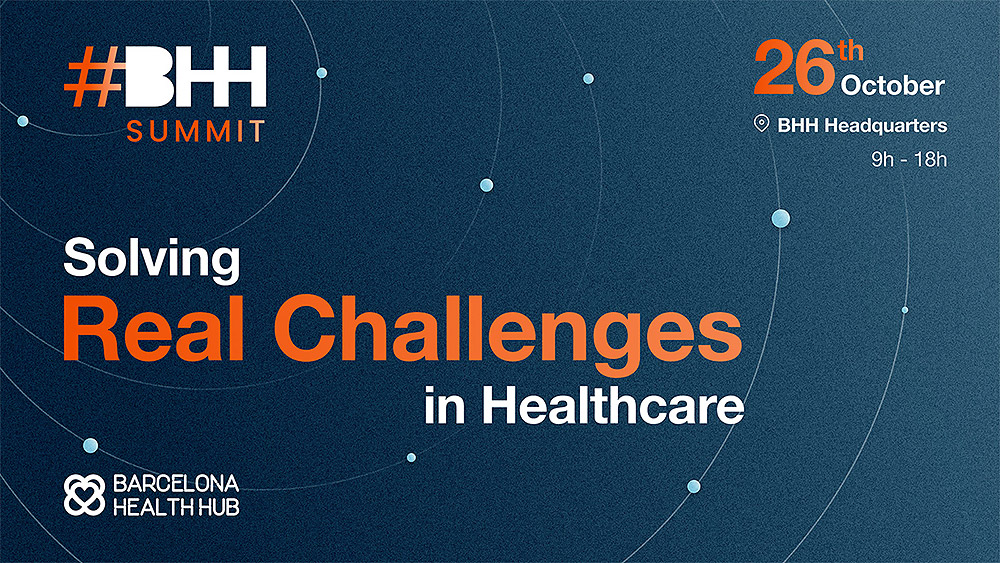 Network with Potential Clients and Investors
During the whole day on 26th October, there will be plenty of networking opportunities for everyone. Whether you are a startup, a healthcare professional, an investor, a corporate… you will have the opportunity to schedule one on one meetings through the #BHHSummit platform.
Mark your agenda: 26th October 2022!

The #BHHSummit will include keynote presentations, panel discussions, startup showcases, business meetings and networking to foster synergies and interactions between startups, corporations and investors.
Let's connect startups and corporates from the health sector in order to advance healthcare
Kickoff: The main challenges in healthcare
Panel: Empowered Hospitals
Coffee break/Exhibition/Networking
BHH updates & #BHHAwards announcement
Panel: Pharma is going Digital
Lunch Break/Exhibition/Networking
Panel: Bringing Value to the Health Insurance Industry
Coffee break/Exhibition/Networking
Panel: Investment Challenges in Digital Health
Select date to see events.
Do you have any questions? Contact us!
October 26th, 2022
9:00 – 18:00 hrs
The event will be held at the beautiful Recinto Modernista de Sant Pau, where the BHH Headquarters are located. The event will also be accesible online.